Nanhai new energy automobile industry technology innovation strategic alliance visits Pearl Hydrogen energy
On the afternoon of April 20, Nanhai new energy enterprises visited and exchanged with Foshan Pearl Hydrogen energy, and the company warmly welcomed the arrival of hydrogen friends of new energy enterprises. It is a high-tech enterprise dedicated to R & D, production and sales of hydrogen power supply products. As a leader in research and development and production of domestic fuel cells, the company has gathered nearly 20 years of top technology and development experience in the field of fuel cells. It has a first-class R & D team and independently developed domestic leading core technology. It is a leading supplier of fuel cell products and hydrogen energy comprehensive application solutions in China.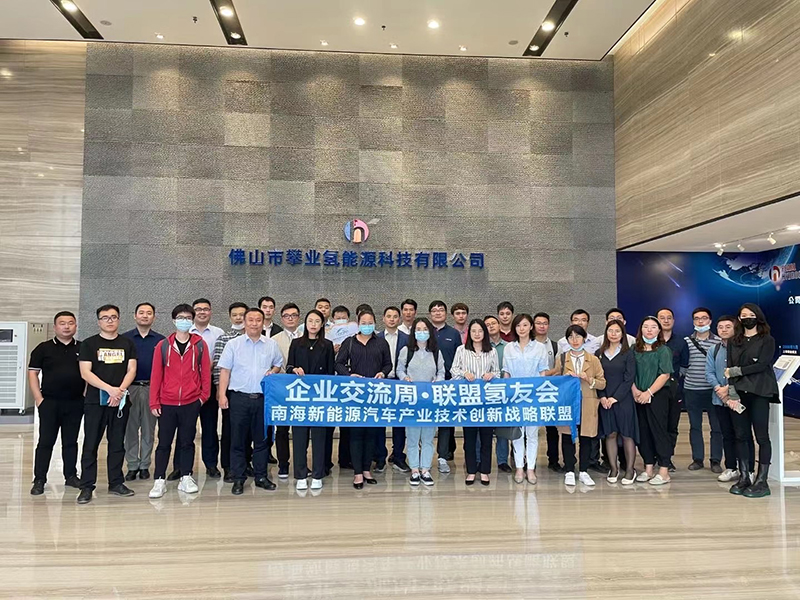 The guests visited our product exhibition hall and production workshop respectively, and experienced our products personally. The accompanying personnel introduced the company's corporate culture construction, business management, organizational structure, enterprise development achievements and future development ideas in recent years, and the visiting group's business management, party work construction, brand building, corporate culture, innovative ideas, etc He spoke highly of them.
Subsequently, the responsible persons of all enterprises had in-depth exchanges and discussions, hoping to find the gap and learn experience through this exchange and learning, so as to improve the management, innovation and other aspects of the enterprise. And taking this exchange and learning as an opportunity, all enterprises can establish and maintain long-term good relations, strengthen the exchange and learning between enterprises, and realize common progress and win-win cooperation.