Schaeffler plans to go deep into the field of hydrogen fuel cells, and hydrogen energy will become the best energy for workers in the automotive industry
At the 2021 Shanghai auto show, Schaeffler demonstrated a comprehensive range of products and system solutions to meet the needs of various types of electrification, including 48V light hybrid, plug-in hybrid and pure electric. in addition to. In addition to the "traditional" electrification, hydrogen energy has become almost recognized as the best form of energy in the automotive industry. In this field, Schaeffler developed metal bipolar plates for hydrogen fuel cells and exhibited them in the domestic exhibition for the first time. All the key processes, such as forming, welding, coating and sealing, can be completed by Schaeffler himself. In addition, Schaeffler can also provide electronic control system, special gas film bearing, intelligent thermal management module and hydrogen cycle module in the field of hydrogen fuel cell.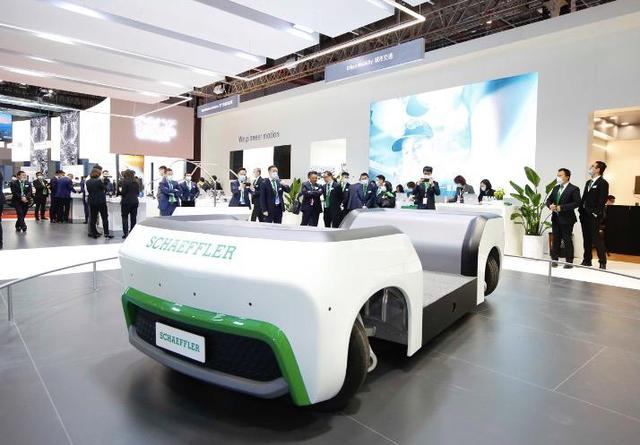 Moreover, at this auto show, Schaeffler signed a strategic cooperation agreement with remolding, and the two sides will open cooperation in the field of hydrogen fuel cell.
According to the agreement, the two sides will open up cooperation in the key technical areas of hydrogen fuel cell such as metal bipolar plate and heat treatment system with strategic work significance, and actively expand their business in the category of hydrogen fuel cell car through resource sharing, complementary advantages and business innovation.
"Schaeffler is optimistic about the opening of hydrogen energy technology in China, especially in the face of transformation and promotion of car work, hydrogen energy will usher in an unprecedented opportunity. In the future, Schaeffler will accelerate the product development and industrial construction of hydrogen energy. " Yang Hanbing, President of car science and technology division of Schaeffler Greater China region, indicated.
In addition, urbanization, population growth and climate change have brought new challenges to urban transportation. In response to this challenge, Schaeffler demonstrated a series of innovative solutions for intelligent driving and future urban transportation, such as intelligent by wire integrated chassis, intelligent steer by wire angle module, intelligent rear wheel steering system and electro-hydraulic power steering system.
The integrated chassis of Schaeffler by wire is equipped with intelligent steering by wire module driven by Schaeffler wheel hub, which can be matched with different car bodies, complete a variety of vehicle concepts, and meet the requirements of different active driving scenes. The electro-hydraulic power steering system developed for commercial vehicles combines the traditional hydraulic power steering system with highly integrated intelligent drive module. On the basis of the completion of the traditional electric power steering function, it also has a good talent of steer by wire, which supports the ADAS / ad function and helps commercial vehicles complete the initiative.