The first hydrogen cruise ship launched, new hydrogen project signed!
On the morning of May 26, "Xianhu 1" hydrogen energy cruise ship launched and hydrogen energy industry project signing ceremony was successfully held in Danzao Town, Nanhai District. Ye Siyu, academician of the Canadian Academy of engineering and vice chairman and chief technology officer of Hongji Chuang Neng Technology (Guangzhou) Co., Ltd., Wang Xueqiang, chairman of Guangdong Zhonghe Bochuang Industrial Development Co., Ltd., and leaders of Foshan City and Nanhai district attended the event.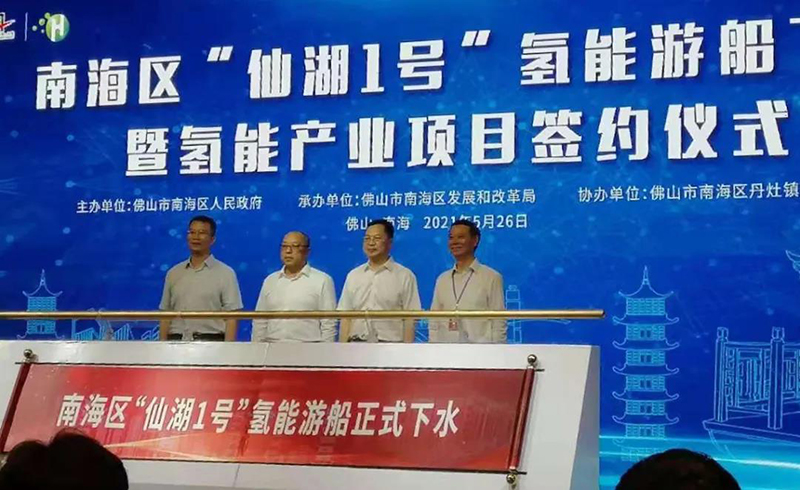 As the first hydrogen energy ship in the province, the "Xianhu 1" hydrogen energy cruise ship developed by Guangdong Zhonghe Bochuang Industry Development Co., Ltd. was launched, marking that Nanhai District has officially entered the era of hydrogen energy ships. It is reported that the length of the tour is about 12 meters and the width is about 4 meters. It can carry 20-30 passengers at the same time. The cruise ship adopts the 30kW hydrogen fuel electric reactor produced by Foshan Pearl Hydrogen Energy Technology Co., Ltd., with a endurance of more than 10 hours. It has the remarkable characteristics of high environmental protection, high comfort, low energy consumption and low noise, and is in line with the national industry guidance policy of replacing oil with electricity and oil to gas in inland lakes, rivers and offshore areas.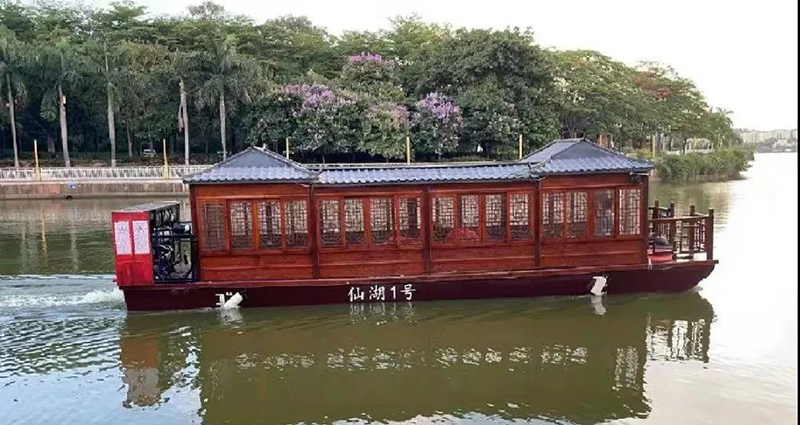 At the signing ceremony, Nanhai District and the project party signed five project cooperation agreements, including Hongji high performance membrane electrode industrialization project, Nanhai hydrogen vehicle intelligent networking technology demonstration project, cheetah special vehicle project, Nanhai innovative hydrogen energy efficient production industrialization demonstration base project. Among them, Hongji Chuang Neng fuel cell high performance membrane electrode industrialization project will introduce the company's core team including Canadian Engineering academicians to carry out industrial development and corresponding industry university research cooperation for PEM electrolyzed water hydrogen production membrane electrode, and build independent industrial production lines for high performance fuel cell membrane electrode and electrolyzed water hydrogen production membrane electrode, It is estimated that the slurry design capacity is 50kg / day, CCM capacity is 8000 pieces / day, mea capacity is 8000 pieces / day, and membrane electrode quality inspection is 8000 pieces / day. At the same time, the material and electrochemical laboratory, fuel cell testing laboratory and membrane electrode Development Laboratory for hydrogen production from electrolytic water will be built.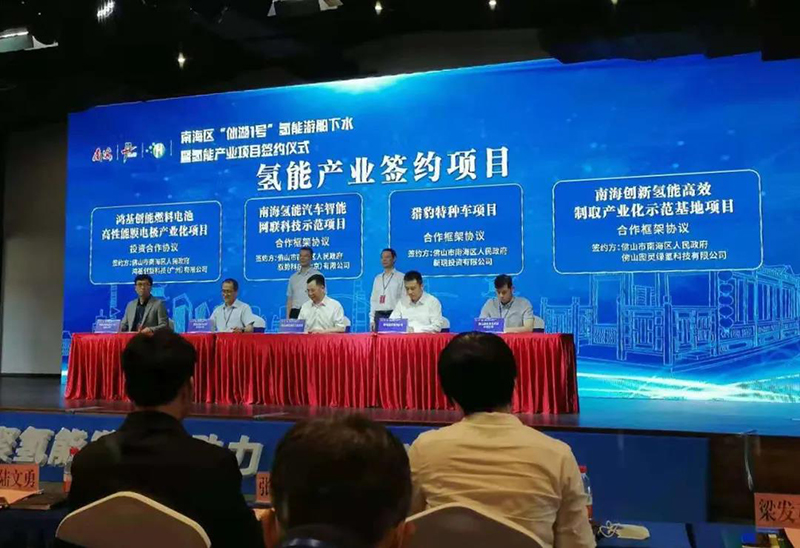 In addition, Nanhai District also held the listing ceremony of Xianhu hydrogen science and technology innovation center, China hydrogen science and Technology Industrial Park and Xianhu hydrogen business school, adding vitality to Nanhai hydrogen's industrial innovation service platform, hydrogen energy application demonstration base and enterprise comprehensive service platform.
With the success of the event, Nanhai District will continue to accelerate the implementation of the layout of hydrogen industry projects, accelerate the accumulation of investment in hydrogen industry, promote the dual fermentation of industry and capital market, and boost the large-scale layout and high-quality development of hydrogen energy in the future.